Mandate | Background | Meetings and Reporting | Delaware Water Issues, Legislation, and Plans
Kent and Sussex Water Supply Report
Mandate
In August 2003, Delaware Governor Ruth Ann Minner signed HB 203, which reauthorized the Delaware Water Supply Coordinating Council (WSCC) to January 1, 2010, expanded it to include statewide representation, and appointed the
Delaware Geological Survey
and the
University of Delaware Institute for Public Administration's Water Resources Agency (WRA)
as voting members.  The mandate of the WSCC is to work cooperatively to achieve water-supply self-sufficiency in northern New Castle County (eliminate dependence on out-of-state supplies) by 2010 and develop water-supply plans for southern New Castle County, Kent County, and Sussex County.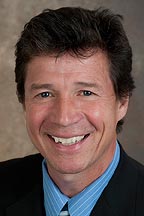 Gerald J. Kauffman, Ph.D., P.E.
Project Director
Water Resources Agency
Water Coordinator 
for the State of Delaware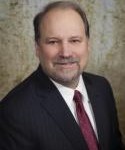 David R. Wunsch, Ph.D., P.G.
Director and State Geologist
Delaware Geological Survey
Advisor to the 
Delaware Water Supply 
Coordinating Council
---
Section 1306(c) of the WSCC law states that:
"The principal duty of the Council shall be to work cooperatively with WRA, DGS, DNREC, and DPH to achieve water supply self sufficiency in northern New Castle County by 2010, and to develop and publish water supply plans for southern New Castle County, Kent County and Sussex County. These plans shall identify and describe uses, localities or areas where water supply issues exist and identify and describe localities or areas where future water supply issues may occur. These areas and uses should include, but not be limited to Middletown-Odessa-Townsend, Dover and central Kent County, Coastal Sussex County and agricultural irrigation uses. These plans shall contain an estimate of existing and future public and private water supplies and water demands through 2025. Private demands shall take into account, to the maximum extent practicable, all domestic, industrial, and irrigation uses."