Mandate | Background | Meetings and Reporting | Delaware Water Issues, Legislation, and Plans
Governor's Water Supply Task Force
In response to the drought of 1999, then Governor Thomas Carper's Water Supply Task Force on December 2, 1999, endorsed a report that recommended a series of options to secure additional water supplies in northern New Castle County. The report also recommended appointing a state Water Coordinator and a WSCC consisting of public agencies, water purveyors, and the public to work cooperatively to implement the selected water supply options.
Creation and Governance of the WSCC
The WSCC was created in July 2000 when then Governor Carper signed House Bill 549, which appointed the committee members and designated WRA as State Water Coordinator (Temporary Water Coordinator for New Castle County) through the end of 2003. HB 549 also appointed the Delaware Geological Survey, state Department of Natural Resources and Environmental Control (DNREC), and WRA to serve as technical advisors to the WSCC. HB 549 directed the WSCC to 1) develop over one billion gallons of new water supplies in northern New Castle County and 2) work cooperatively to manage water supplies more efficiently.
DNREC Secretary John Hughes and Division of Water Resources Acting Director Kathy Bunting Howarth (Alternate) serve as Chair of the WSCC. Kevin Donnelly served as alternate WSCC chair from 2001 through 2007. The WSCC may add members and establish subcommittees to address specific issues. Following the Report of the Governor's Water Supply Task Force on the Drought of 1999, the Water Coordinator continues by resolution of the WSCC.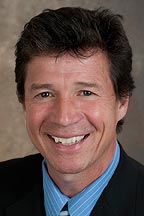 State Water Coordinator
Since July 2000, IPA's Gerald Kauffman has served on behalf of WRA as Delaware's first Water Coordinator, as appointed by the Governor and General Assembly. The duty of the Water Coordinator is to work with water purveyors on the WSCC to implement new water supplies and coordinate water-supply planning and management in New Castle, Kent, and Sussex Counties.