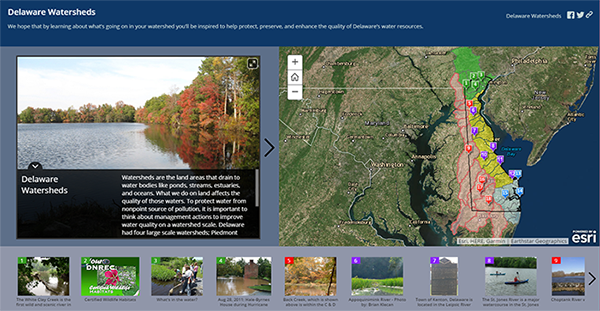 GIS technology has a long history at the Institute for Public Administration's Water Resources Agency and previously at the Water Resources Agency for New Castle County, Delaware. GIS entails the use of digital data and computer-processing techniques to create, display, manage, and analyze spatial information.
Since the early 1970s, WRA has been at the forefront of this technology, working together since 1975 with ESRI, Inc.—the industry leader in the field of geospatial analysis—to develop a digital, automated data-management and -retrieval system, decades before such systems became commonplace.  This early system, implemented by Vern Svatos (considered by many to be the "father of GIS" in Delaware) was groundbreaking.  It ran on a large mainframe computer, and used old-fashioned punch cards.  That such a sophisticated system was implemented near the dawn of the computer revolution is certainly a testament to the visionary quality of WRA's personnel from the outset.
This leading position in the area of geospatial analysis in the water-resources field continues to today. With its three-part mission of public service, research, and education, WRA's incorporation into the University of Delaware's Institute for Public Administration has allowed its GIS services to expand into several new areas as well.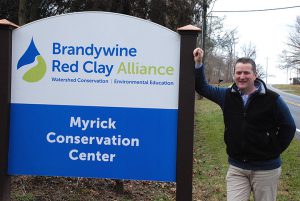 In addition to serving the needs of WRA's governmental funding partners, GIS is now widely used within the Institute for Public Administration (IPA) for planning and land-use analysis, watershed management and pollution control, and advanced mapping techniques. IPA's GIS specialists are also active in the area of the incorporation of spatial technologies in K-12 schoolsand teach several graduate-level classes in the School of Urban Affairs & Public Policy.  The scope of this work has also increased to include projects across the state and throughout the region, and GIS personnel actively present their research findings at local, regional, and national conferences.
WRA supports and encourages the use of GIS technologies throughout the organization, the University and the wider community, and employs several graduate research assistants.  Its GIS-skilled students have gone on to excellent jobs in the profession, in the private, governmental, and nonprofit sectors.
Related Resources