"Delaware waters vulnerable to the loss of federal protection"

Primary Investigator: Kate Miller

Advisor: Dr. Janet Johnson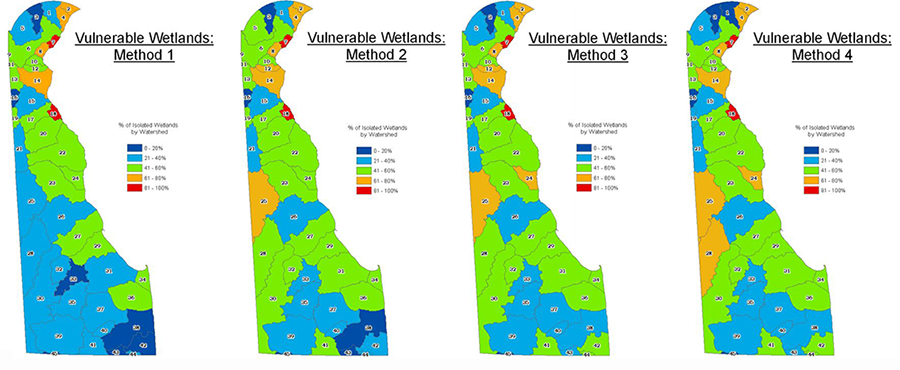 For decades, the Clean Water Act has been the foundation for the comprehensive protection of our nation's waterways. Unfortunately, in the last ten years, two Supreme Court cases have undermined the ability of the EPA and the Army Corps of Engineers to protect intermittent and ephemeral streams, as well as so-called "isolated" wetlands, all of which make up a significant and vital portion of the country's hydrologic profile. This report examines the legal background of the cases and then utilizes GIS technology to demonstrate the potential ramifications for the waters in the State of Delaware, including both the physical and social consequences of a loss of federal protection. Mapping and measuring of intermittent and ephemeral streams by watershed indicates that roughly 21% of total stream miles in Delaware would lose protections. Four separate methods created to define the term "isolated" allowed for the identification (by watershed) of the State's freshwater wetlands vulnerable to a loss of protection. The mapping of these definitions shows that between 32-49% of Delaware's freshwater wetlands could be outside the realm of federal Clean Water Act jurisdiction.
Impact of Redefining Navigable Waters Under the Clean Water Act (2011)