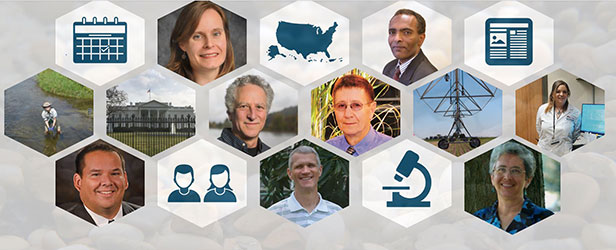 The National Institutes for Water Resources (NIWR) plays a major role in addressing water-related concerns by providing a platform for research, training, and collaboration at the state level. Housed in the nation's land-grant universities and four U.S. territories, the 54 NIWR member institutes leverage university expertise in research, education, and outreach to find solutions for the water management challenges we face. With our funding and educational services, water-related professionals and researchers receive support for the creation of local tools and policies to better manage our water. These successes start at the local level and have the ability to grow and make an impact across the United States.
In FY 2015, Congress appropriated $6.5 million dollars in WRRA grant funding, enabling cutting-edge research on the nation's most pressing water issues. This financial source requires matching from non-federal sourced funds from the public and private sector. This local financing significantly leverages the available federal dollars for water research.
Visit the WRRA website to learn more.